SharePoint app customization is possible by dedicated app version installed from SharePoint App Catalog (here is more info.)
Customized app version is new app instance, not an update performed on app instance downloaded from the SharePoint Store.
Total customization cost = app license cost (only if you don't have it yet) + 300 USD of initial setup fee (one-time fee,only first customization) + cost of implementing changes (one-time fee) + monthly support fee (depending on number of users).
In the case of more complex customization, there is also an additional monthly support fee (depending on the number of users, support requirements, and app complexity).
The cost of implementing changes is based on the level of complexity and estimated working hours, typically ranging from a few hundred USD for very small modifications (e.g. changes in labels) to several thousand USD or more for more significant modifications.
To get an detailed estimate for your customization, send us email with application name and scope of changes, for example:
App Name: Expense Approval Pro
Customization scope:
1. Add company logo to the print form
2. Add new tab on the form with following fields: Name, Description, Price etc.
1.Send us email with customization scope (see question above for details).
2.We will send you detailed estimate of costs.
3.If you decided to order customization service, please inform us by email.
4.When we finish our work, we will send you customized version of the app for verification.
5.If everything works well, you must purchase full app license and customization service in our Store

After ordering customization service, you will receive standard Sharepoint App Package (single file with .app extension) to install in your private App Catalog.
The deployment process is simple and fast:
Step 1) Create App Catalog site
App Catalog is document library on SharePoint where apps for SharePoint can be published (only inside your organization).
You can create App Catalog Site Collection with just a few mouse clicks, here is sample video tutorial.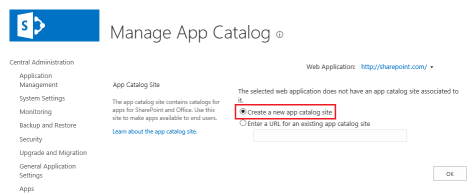 Step 2) Install application by drag&drop of app file from Windows Explorer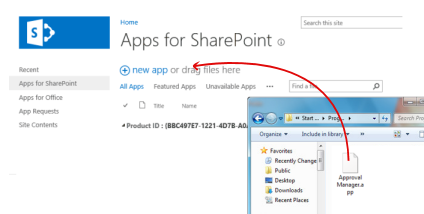 Step 3) Add application on selected Sharepoint site (Site Contents->Add an app->From Your Organization)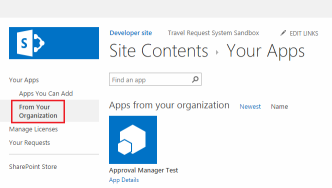 © 2023 IVERO. All Rights Reserved.